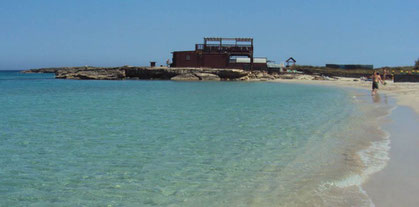 San Foca is a coastal village of Salento, part of Melendugno, which is a fraction, in the province of Lecce.
It is located between Torre Specchia Ruggeri and Roca Vecchia, on the Adriatic Sea. It's about twenty miles from Lecce and Otranto.
There are only a few steps from your apartment to the marina which is one of the most important of the coasts between Brindisi and Otranto.
The coast in the territory is rocky and characterized by two sandy coves (north and south of the port) and the sea with ​​clean water.
It is a fishing village, inhabited mainly during the summer especially with families and also a lot of young people who want to be relaxed or play sports such as kite surfing, surfing or sailing.
You can have a very impressive view from along the seafront which is also a meeting place during festivals like the one dedicated to the patron saint "San Foca".
Tuesday is the day of the market that takes place in the nearby streets a few meters from your home.
"...Ithaka gave you the marvelous journey.
Without her you would not have set out.
She has nothing left to give you now
And if you find her poor, Ithaka won't have fooled you.
Wise as you will have become, so full of experience,
You will have understood by then what these Ithakas mean. "
Ithaca by Constantine Cavafy (translated by Edmund Keeley/Philip Sherrard)
San Foca is simple, often "disheveled" from the wind, kissed by the sun, clear, calm but also "shaken" ... discover it, love it: it will move you!
"This is the eternal silence
full of noises that no one listens,
the quiet feverish, animated
of arcane words,
whispers of the wind
between the peaks of the cliffs. "
To my land by Rina Durante (Melendugno)
---