Melendugno - Sunday, May 10, 2015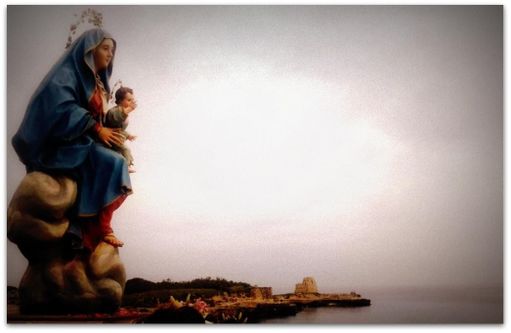 From Melendugno to Roca ... a man's story!
The feast of Our Lady of Roca is a highly important event in Salento, because it holds the memory of the old days when the population of Salento was frightened by hordes of Saracens who were roaming the Adriatic coast of Puglia and plundering the villages.
Madonna of Roca helped the population to escape from looting by the Turks, thanks to his intercession. To thank the Virgin, the inhabitants return back to Roca on foot. The pilgrimage begins at dawn and the pilgrims in groups reach the Sanctuary of the Madonna of Roca.
It's a very impressive event!
---