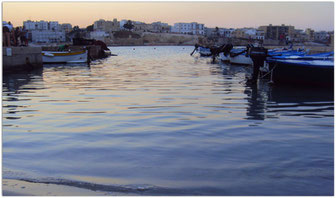 Otranto is a town in the province of Lecce in Puglia.
Located on the Adriatic coast of Salento peninsula it is the easternmost town of Italy: the head of the same name, also called Capo d'Otranto, south of the town, is the geographic point to the east of the Italian peninsula.
In 2010, the old town became part of the UNESCO heritage because of its cultural preservation. It is also member of the club, 'The most beautiful villages in Italy'.
Otranto is about 20 km from San Foca and easily accessible. Along the way you can also admire the Alimini lakes, surrounded by the wonderful pine forests.
Otranto is a lively village with a breathtaking sea view.
The patronal feast dedicated to the Martyrs of Otranto and various events (eg. 'The Dawn of People' draws many tourists each year who wait for the first sunrise of Italy) color the city all year thanks to the lights of Salento.
TIP:  take a dip in the clear waters in the area "Bay of Orte", where you can also make diving, and take a nice souvenir photo with the suggestive "bauxite pond". In fact, it is a former bauxite quarry, now abandoned, in which, water seepage from an underground aquifer slowly formed a pond which is colored emerald green and particularly heated.
The mineral has a beautiful dark red color from the walls to the pond and also the surrounding territory coloration is entirely original, with which its contrast brings out even more, even green vegetation.
The effect of the whole is very impressive and magical, since it seems that you landed suddenly at the entrance of some hellish cave or at a lunar landscape.
The area is easily identifiable for those who wants to find, just ask information to people you meet on the way to go for "the red lake".
The bauxite pond appeared even at a video shooting of the song "The immense" by Negramaro, the well-known band from Salento.
---